AFRICA CUSTOMER VISIT AND ONSITE DEAL FOR TYA-150 OIL PURIFIER MACHINE
Customers from Africa country just visited us for the vacuum oil purification system TYA-150 for their new project.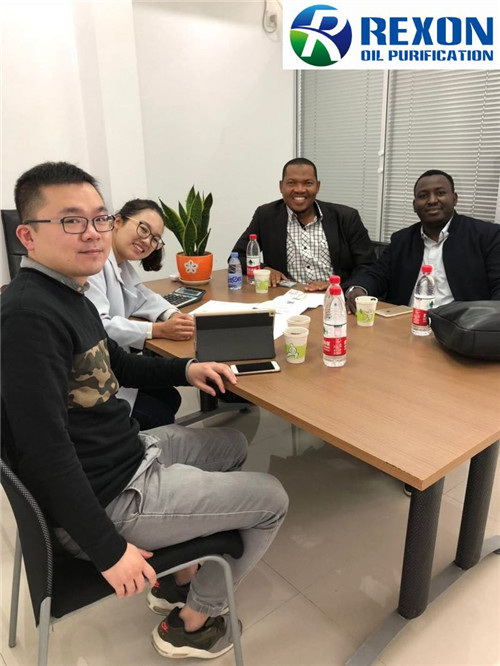 We have made a very detail introduction of the oil purifier machine to customer, we showed customers the raw materials for the equipment building, and construction details, main components specs, spare parts details, etc. After the factory visit and with our communication and introduction, customer ordered two oil filtration equipment from us on-site.
We had a very good time for this meeting, customers are very satisfied with our oil purification machines, and decided to build long term cooperation relationship with us, and showed the willing to be our sales agency in their country, we are happy to have a deep cooperation relationship with them too.
REXON oil purification group sincerely welcome customers and partners from world wide to visit us anytime.
Sincerely hope to cooperate with you on oil purification area.
More details, please visit www.rexonop.com Contact us at sales@rexonop.com
Instant Contact Way: Whatsapp: +86 187 2562 8355 Skype ID: yolanda86123